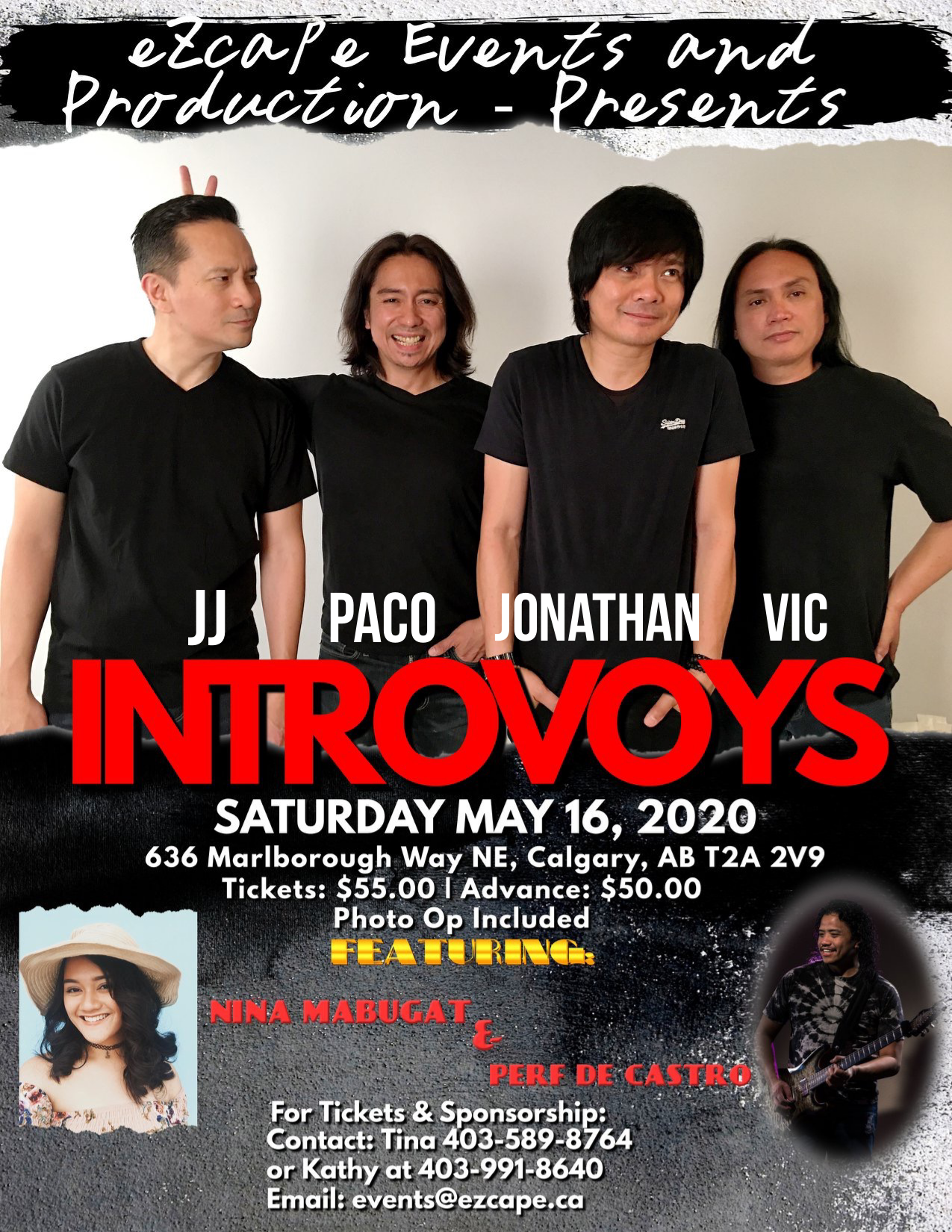 INTRoVOYS, the band who us the hits "Di Na Ko Aasa Pa", "Will I Survive", "However Whichway", "Maynila" & "Line to Heaven" among others, are set to come to Calgary, AB on May 16, 2020 to showcase their brand of live performance. 
They will be joined on stage by Nina Mabugat and Perf De Castro, formerly of Rivermaya. 
Producers of the show aren't wasting time as they announce the availability of show tickets, both online (through this site) or in person. 
The show will be at the Calgary Marlborough Community Association with address at 636 Marlborough Way NE, Calgary, AB T2A 2V9. And doors will open at 6PM. 
You can get your tickets by clicking HERE or by contacting the following: 
Tina - (403) 589-8764 
Kathy - (403) 991-8640 
Email: events@ezcape.com